Program Overview
This program discusses the role of a supervisor, leading a team, and leading the work they do. Participants will explore tools on how to transition from a peer to a supervisor effectively, how to allocate management versus leadership efforts and how to create presence and purpose within workplace culture to motivate people. Participants will learn emotional intelligence and resilience along with their leadership styles through three self-assessments.  Leading the team also covers how to build teams using coaching and feedback all while delegating and creating accountability, action, and resolving conflict. Participants will learn about the growth mindset, how to communicate with impact, and dare to lead.
Key Learning Objectives

Assess your leadership skills and how those affect managing others
Establish credibility with more senior/experienced employees
Align supervisory accountability to overall organization business strategy and people management expectations
Explore new ways of thinking to facilitate change and conflict

Build skills in communication, delegation, and accountability

Understand how to resolve conflict and lead change

Understand the role of effective coaching & feedback in building a high performance team

Provide new and emerging leaders with a foundational toolbox of skills across a wide variety of topics

 

relevant to the frontline leadership/supervisory role

​

Understand the fundamental role of the frontline supervisor, including responsibilities under the Saskatchewan 

Employment Act

​

Understand how to motivate people and how to lead with presence and purpose

Explore how Emotional Intelligence (EI) impacts the performance of you and your team

​

​

Understand the 6 leadership styles and their impact on team performance

​

Examine strategies for managing the pile of work

​

Deliver your leadership Point-of-View and complete and action plan to fuel your development

Who Should Attend

Front-line to mid-managers
Those who are moving from peer to supervisor roles
Those who would benefit from refreshing their leadership skills
New and emerging leaders who want to develop their

 foundational toolbox

What Is Included

All learning materials provided digitally through Canvas
Certificate of Completion
Credential to add to your CV and LinkedIn Profile
EI2.0 Self Assessment
Dare to Lead Assessment
TK Conflict Inventory Assessment
2 articles to becoming a better boss and saving your rookie managers from themselves

19.5 CPHR Saskatchewan Continued Professional Development (CPD) Hours

24 PMI Professional Development Units (PDU's)

| | |
| --- | --- |
| | This program is approved by CPHR Saskatchewan for 19.5 Continuing Professional Development (CPD) Hours. |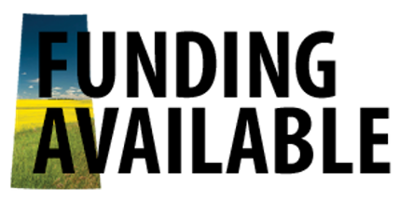 February Session
Date: February 28, 2023 - March 2, 2023
Fees: $2,495 plus Taxes
Registration Deadline: February 21, 2023
Location: K W Nasser Centre - Saskatoon
Day 1: February 28
Day 2: March 1
Day 3: March 2
8:30 am - 4:30 pm CST
In-person delivery occurs at K W Nasser Centre with all learning materials provided digitally on Canvas. In-person delivery includes instructor facilitation, small group exercises, large group discussions, interactive learning, networking and ample breaks and opportunities for questions and discussions. Participants will be required to bring a laptop/digital device to access all learning materials during the program. Breakfast, lunch, and refreshments will be provided. Please read our COVID-19 information page for expectations and how to prepare for your program.
Instructor Profile
Brent Pederson, MEd, CPHR

Brent Pederson is a trusted talent advisor with 15 years of experience in 2 global consulting firms, has worked in 8 countries, is consistently a top-rated consultant, workshop facilitator, conference presenter, and regularly publishes articles. He previously spent 15 years in the energy sector with 10 of those years in a direct leadership role. Brent primarily consults in the sectors of mining, oil & gas, financial services, and the public sector, specializing in the areas of leadership assessment & development, coaching, performance management, succession planning, organization design, leading change, and innovation

Brent holds a Master's of Education degree (University of Regina) and Certificates in Power Engineering (SAIT), Organization Design (USC), Adult Education (St. Francis Xavier), and HR Management (Queens).

His certifications/designations include: Executive Coaching, Change Management, the MBTI™, the Six Thinking Hats™, and CPHR.
Offer This Program In-House
Interested in bringing this program to your organization or team within your organization? Fill out our Online Needs Assessment form and show your interest in bringing this program in-house or customized based on your needs.
Cancellation
University of Saskatchewan's liability is limited to reimbursement of paid tuition fees.

Cancellations received at least ten (10) business days in advance of the program commencement date will receive a full refund. Cancellations received less than ten (10) business days prior to the program commencement date will be subject to a $500 administration fee. Cancellations received less than three (3) business days prior to the program commencement date will be subject to full program tuition cost.

Non-attendance will incur full program tuition cost.

Fees subject to change without notice.
Program Transfers
One program transfer will be permitted without penalty if the cancellation request is received more than ten (10) business days prior to the program start date. Program transfers within ten (10) business days of the program start date will be subject to a $300 administration fee.

Alternate program transfers may be approved dependent on program availability. Transfer requests must be scheduled within six (6) months of the initial purchase.

Applicants will be responsible for any price difference in program fees at the time of the request. Each subsequent transfer request will be subject to $300 administration fee.
Other programs you may be interested in